This happened yesterday!
What is this?  Well it's that STACK of paperwork we've been asking you to pray for.
 The package got picked up today for it's trip across the Pacific Ocean to Papua New Guinea!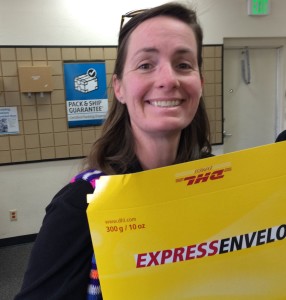 Please pray with us:
 Our package has a swift and uneventful journey.
We filled everything out correctly AND it's all there! (Don't worry we checked about 500 times before sealing it).
The paperwork gets processed quickly.
That we get all of our medical paperwork done next!
Thank you for being on this journey with us.
We truly cherish all your prayers, they DO make a difference.
We serve the God who hears.
"I call upon you, for you will answer me, O God; incline your ear to me; hear my words." ~Ps. 17:6