Spring is here,
and it's beautiful…as always.
I mean it brings allergies with it but, other than that it's great!
Here are the lily pads at the pond that we can see outside our window: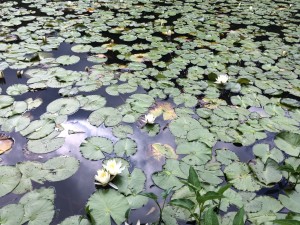 Doesn't this remind you of Monet's pond that he famously painted?
I pretend I'm visiting his gardens in Giverny when I am down by the pond.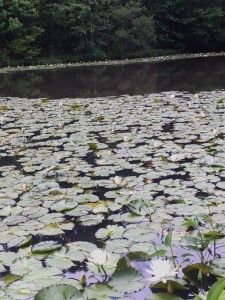 Other fun things we do at the pond is catch fish: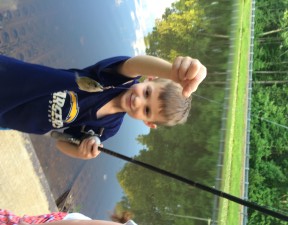 Zeke catching fish and representing San Diego (well for at least one more season)!
Spring also means flowers,
so we had to make clover crowns: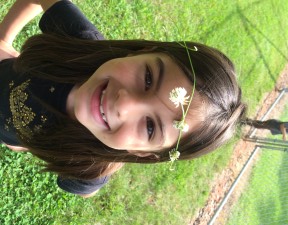 Other things that spring means here in North Carolina:
Moody weather,  hot and humid then rain (real rain, pouring get soaked in less than 30 sec rain) with lightening and thunder that shakes the building!! It's been pretty awesome.
Snakes, yes friends found out the other day that North Carolina has the MOST snake bites of all the states. YIKES! In fact someone got bit at Lowes the other day.  I guess a snake had made home in the tress in their garden dept. OUCH.  Zeke found a dead copperhead on the road during a walk just a week ago.
Everything is green, so not used to that.  After leaving drought starved CA it's been refreshing to see lot's of green.  (Although we know that CA has been getting some drops from the sky as well)!
Thanks for thinking of us and keep us in your thoughts and prayers this spring as we continue to grow and get prepared here.